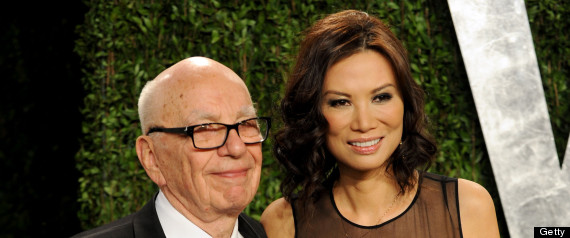 Rupert Murdoch, News Corp's chief executive and one of the richest men in America, has filed for divorce from his wife Wendi, a spokesman for the company confirmed to CNBC on Thursday.
The reasons for the filing were not immediately clear. The company spokesman said the couple's relationship had been irretrievably broken for more than six months before he filed for divorce Thursday.
Murdoch, 82, married the former Wendi Deng, 44, in 1999, on a yacht in New York Harbor — less than three weeks after his divorce from second wife, Anna, was finalized. They have two daughters, born in 2001 and 2003.
He paid $1.7bn (£1bn) in his divorce settlement from his last wife Anna Mann, according to CNBC news.
Murdoch's net worth was listed at $11.2 billion by Forbes in March, ranking him 33rd on the U.S. billionaire's list.
The divorce filing comes just ahead of News Corp.'s planned split into two separate publicly traded companies, one entertainment and the other for its publishing businesses.
OK! Did You remember the moment Rupert Murdoch was attacked (July 2011)? When Wendi Deng combat slap the protester?All we can say is, that was a good wife!  Watch below: