Tinie tempah has bounces back with new song 'trampoline' & awesome lyric video
Tinie Tempah debuts new single 'Trampoline' featuring 2 Chainz – listen and watch below
The Rapper has return to the music scene with his new Album 'Demonstration'.  After much snippet and short clips of  same song, Tinie Tempah has now debuted his new single 'Trampoline' featuring 2 Chainz. The song was produced by Diplo.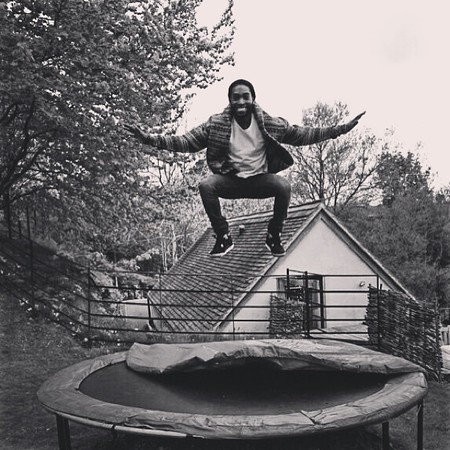 He's been off the radar for quite a while, but now Tinie Tempah is back with his brand new single Trampolinefeaturing US rapper 2 Chainz.
The rapper hasn't released new solo music since Till I'm Gonein 2011 so we were all very happy to hear his new track as he prepares to release his second album, Demonstration, later this year.
Luckily for Tinie, the nearly two year wait is totally worth it.
If this is just the lyric video then imagine what he'll do for the official video.
Speaking of his inspiration for the track, Tinie said, "When I'm supporting people, Black Eyed Peas and Rihanna and people, I've got 15-20 minutes to wow these people, win the crowd, and one thing I noticed that was consistent with my music was the energy of it.
"I'm always able to get people jumping, so I tied that in with a joke that people made about me jumping really high. That's why it's called 'Trampoline.'"
We're jumping already.
Tinie Tempah recently told fans that his new album is scheduled to be released in September or November.
"It's three years since the last album, but it's going to be worth the wait," he said.
The star has worked with Diplo on the set. The producer previously said of the new tracks: "They sound in the vein of the rap stuff I've previously produced – hard and heavy and electronic."
Tempah's debut LP Disc-Overy topped the charts in 2010 and spawned the hit singles 'Pass Out', 'Frisky', 'Written in the Stars' and 'Wonderman'.