Kanye West 'Black Skinhead' Video Was Leaked Early, He Politely Asks World to Wait
Scroll down below to watch the video
'Yeezus' MC calls the violation "heartbreaking"
On Tuesday what appeared to be an unfinished version of Kanye West's "Black Skinhead" video made it onto the internet — first through what appeared to be a Universal Music Group test page, and later through various rips and reshares. The "Yeezus" rapper addressed the matter the next day (Wednesday) on Twitter with impressive sensitivity and understanding, making an honest-to-God plea for fans and publications alike to remain patient while the actual clip is finalized over the next few days. But still the video is still all over the internet, Scroll down below to watch the video.
In the clip, a CGI version of a topless West is seen dancing in the dark, with the video also using imagery from his similar to the ones on his Governor's Ball and  Saturday Night Live performance.
The "Black Skinhead" music video, a CGI version of Kanye West bops along to the emphatic hip hop song, which appears on his new album Yeezus.
Other animated faces in black hoods appear alongside barking dogs, visuals that are familiar to those who witnessed West's Governor's Ball show.
The relatively bare bones nature of the video has both fans and critics wondering whether it was even finished or if it was posted prematurely, however.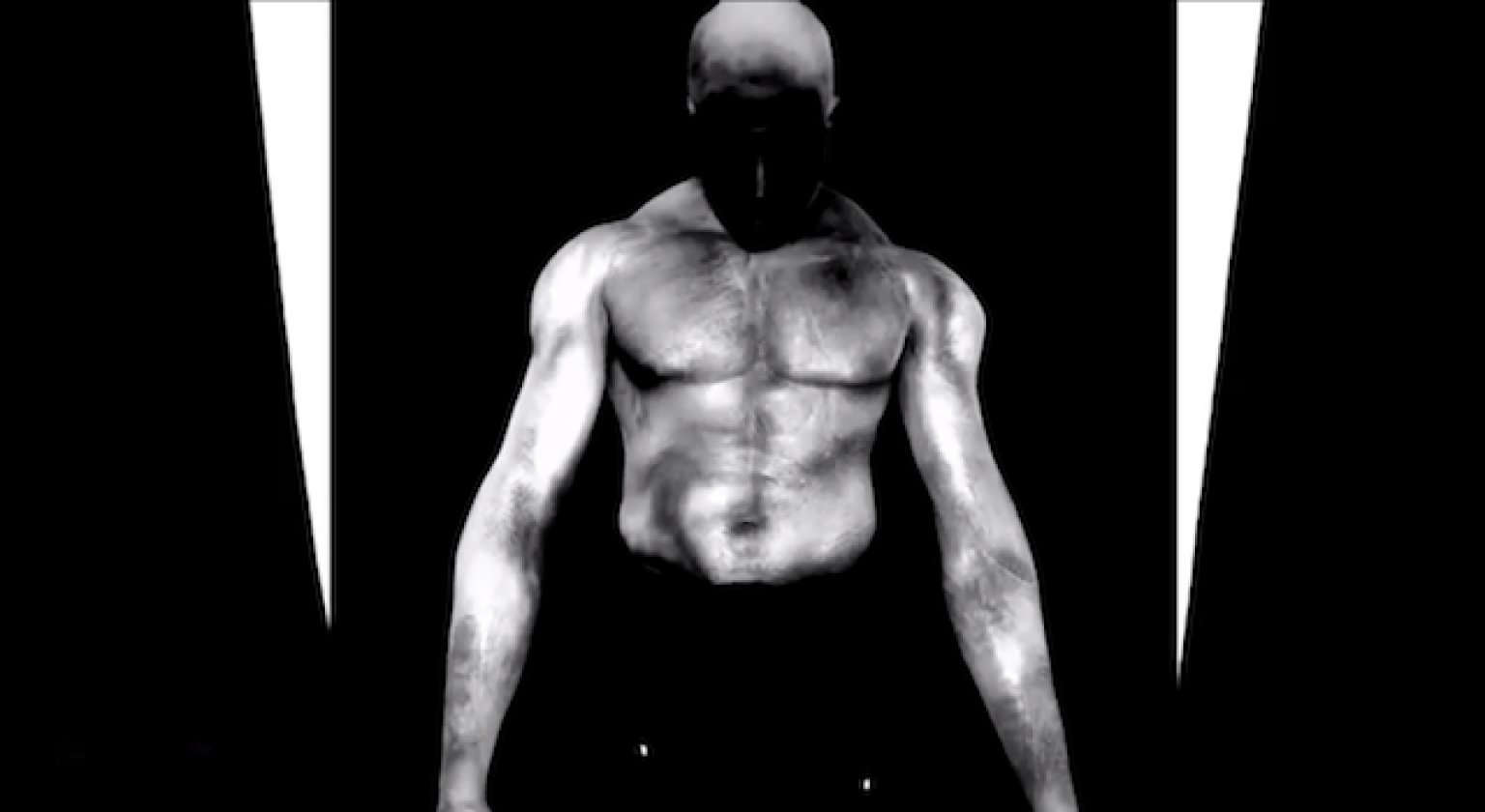 Scroll down below to watch the video.
See Kanye West's tweets below:
The BLKKK SKKKN HD video that leaked yesterday was not the official version.

Me and Nick Knight have been working on this video for 5 months and for creatives it's heartbreaking when something like this happens.

The final version will be ready within the next week.

So any website that may have the unapproved / unfinished ruff. I ask you to please take it down.

Allow me and Nick to give the world what we've been losing sleep over.

And to who ever leaked the video… FUK YOU!
After all these plea, the video is still flying around the internet, Watch the video below.
Watch Kanye West "Black Skinhead" below:
http://dai.ly/x11qoi4
Also see: Download Kanye West 'Yeezus' album free 
Also see: All latest news, music and videos on Kanye West