Lady Gaga confirmed to perform in Space – first singer ever to do so
Lady Gaga has been confirmed as the first ever singer to perform in Space, Eyes and Voice can confirm.
The 'Poker Face' singer has just revealed the plans to be the first recording artist to perform in space. She was said to have had big competitors like Beyoncé and Justin Bieber who also wanted to land the gig for themselves.
Eyes and Voice can now confirm that the singer will perform a song during a Virgin Galactic flight in 2015 as part of the Zero G Colony festival event.
The trip is being organised by Virgin and Richard Branson.
Earlier before she announced the the news, Lady Gaga tweeted:
At the launch party of here new album 'ARTPOP' The singer confirm the news saying: "I did not buy a ticket, no, my ticket was given to me,".
The singer went ahead to say: "I was asked specifically to sing".
We (Eyes and Voice) think 'the monster' tag is been working for her very well then.
Gaga continued to say: "So I'm going to be the first recording artist to sing in space. And I did not purchase my flight."
Giving more details about the gig lady Gaga added: "This is a special festival event held by Zero G Colony and I will be flying in space two months after the first commercial flights take off."
It didn't come much as a surprise because in her new album 'ARTPOP' is has got songs like 'Venus' on it. The Album is currently top of the iTunes chart in many countries and she has released singles and snippets of songs like 'Applause', 'Do What U Want' and 'Dope' respectively.
Lady Gaga's performance in space – 2015 we are waiting! 🙂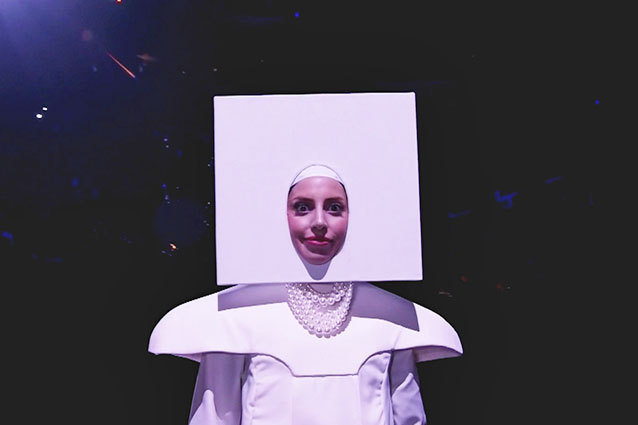 Leave your comments on comment box below