Miley Cyrus: The Artist, The Educator
Miley Cyrus, 21, has been trail blazing her way through the entertainment industry, and arguably leaving behind a residue of shock in her wake.
The world is still becoming used to the fact that the Hannah Montana era of Miley's career had died as she entered the world of adulthood shocking fans.
After the success of her comeback single 'We Can't Stop' last year the previous Disney star had kicked off her "Bangerz World Tour" on the 14th of February in Canada, and the hit makers reputation does precede her.
Firstly, I could argue that I am used to Ms. Cyrus' explicit antics and daring sense of performance, but then I would be lying. I had to blink a few times. Also her tour has up rooted a range of complaint from concerned parents regarding the nature of the shows.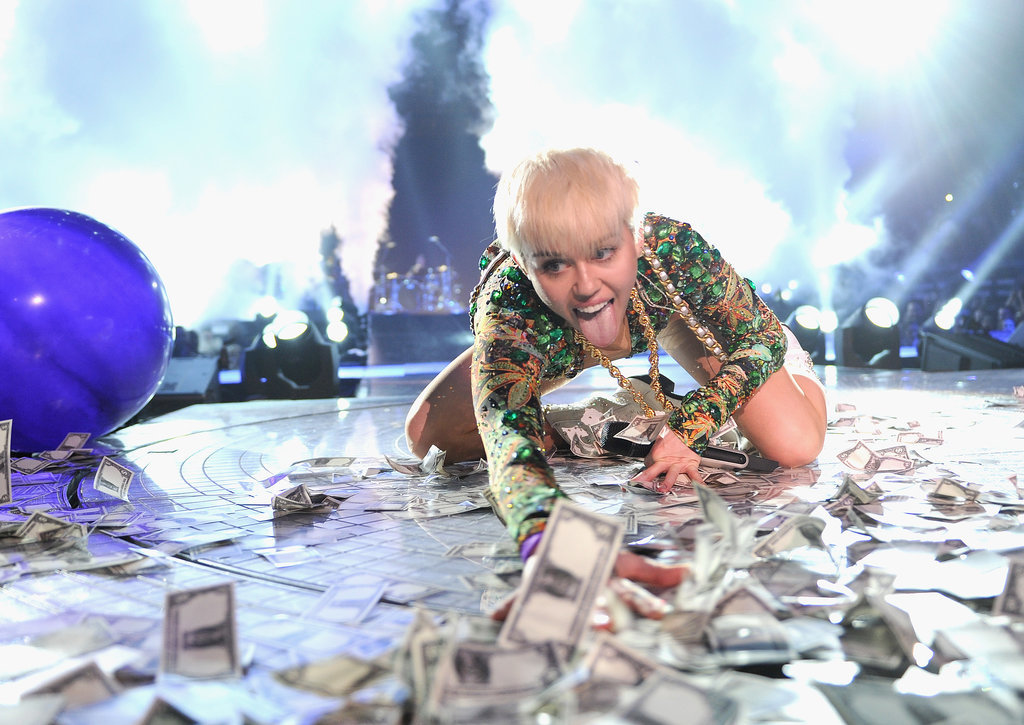 Now it could've been the crotch grabbing, booty slapping or the infamous 'twerking' moment at the VMA's awards last year alongside Blurred Lines singer Robin Thicke, but a red flag had presented itself earlier.
Can you say Soft Porn? An array of crazy sexualized art? Or way too much way too soon?
For those who're awaiting to see Ms. Cyrus on tour can expect blinged out Cannabis-designed leotards, on top of the typical scantily clad clothing, cowboy boots, and a ride on a giant hotdog. Nothing sexual there.
Despite the controversy surrounding the singers tour she believes she's using her position to educated the youngsters. Eh?
She mentioned: "And I am excited to go to places where people are usually not exposed to too much good art. It can be a good education for the kids who come to my concert."
She stated: "Maybe people don't think of me first when it comes to education, but I might surprise a couple of people."
Now I'm all for the education of young people but unless it's school or Barney for that matter the Bangerz tour would be the last place I'd look.
She said: "I like to experiment. I like to try new things. I don't understand what most girls are wearing today.
"I find it boring. Why don't younger children try to be more risque. I like  it when you find a style that can be your own personal style."
Is encouraging fans to be more 'risque' such a safe bet? I see that the younger generations especially young females are cautiously eager to grow up, seeking some sense of adulthood before their time, driving to become this perfect image depicted from stars and everyday life.
Individuality is great, but possibly sexing your already young image up so suddenly is a no go.
Miley's world tour is stopping in the U.K. so I would make sure that fans mentally prepared for the ride. Her transformation from 'good girl turned a-wall' has turned heads leaving parents and guardians to question whether it's worth taking their children to witness the tour first hand. I say nay! Pictures speak for themselves.
The Bangers tour is not for the faint hearted, my advise is to where thick goggles, and turn away when necessary!
Also see:
……………………………………………………………………………………………………
Leave your comments on comment box below