Should Manchester United sack David Moyes? Or keep him for next session?
Eyesandvoice has decided to do a poll on David Moyes future at Old Trafford – Would you like him to stay or go?
This poll is just base on your opinion even if you're a Manchester United fan or not.
At matches, you can still see some Manchester United fans displaying banners in support of David Moyes but I am very sure most of United fans might want him gone.
As you already know, Man Utd is having their worst session ever (correct me if I'm wrong).
What's the problem?
The players?: some people might say it's the players; that they are not performing well (or as well anymore) – but remember these are the same players former manager (now director at the club); Alex Ferguson used for many years to win trophies, even last session, the same players won the Premier League – actually it was less player; excluding Januzaj, Mata and Fellaini.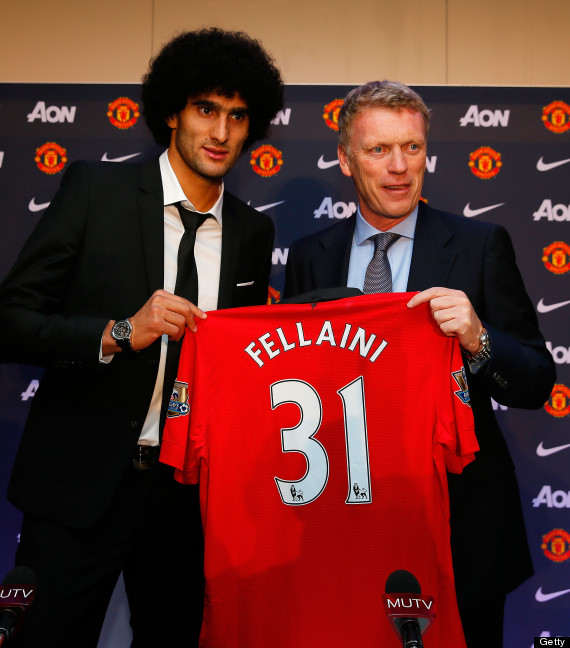 Let's just pretend it's the players for now, why couldn't Moyes buy more (new) players? – he had all the time in the world to purchase players at the Summer and January window but he didn't.
OK, he managed to buy Fellaini at the 11th hour and Mata from Chelsea in January.
For over many years ( 30 years plus – you tell me!), Manchester United have not finish in less than 3rd position on the Premier League table.
And now United is fighting to finish at most 5th or 6th position – Not sure if they can qualify for Europa League next session.
So I'm sure you can agree with that there's problem somewhere – with the new manager?
If you're still yet to understand how bad the session has been for Manchester United, let's take a look at some of the poor results United has had this session (below).
September 2013
Sun 1
Liverpool
1-0
Manchester United
Sun 22
Manchester City
4-1
Manchester United
Sun 28
Manchester United
1-2
West Bromwich Albion
December 2013
Wed 4
Manchester United
0-1
Everton
Sat 7
Manchester United
0-1
Newcastle United
January 2014
Wed 1
Manchester United
1-2
Tottenham Hotspur
Sun 19
Chelsea
3-1
Manchester United
February 2014
Sat 1
Stoke City
2-1
Manchester United
March 2014
Sun 16
Manchester United
0-3
Liverpool
Tue 25
Manchester United
0-3
Manchester City
So here is the question for you:
Should Manchester United sack David Moyes or keep him for next session still?
Vote on the poll below…
Also see:
……………………………………………………………………………………………………