5 Reasons Why We Still Watch Wrestlemania
This Sunday marks the 30th annual WWE Wrestlemania.
The event which is taking place in the Mercedes-Benz Superdome in New Orleans, Louisiana is often described as the biggest sports entertainment extravaganza in the world and attracts millions of viewers every year.
Now you're might still think that wrestling is for kids and teenagers? For the most part you are right, but for one reason or another every year this event draws a bigger audience than any other sports entertainment special.
Of course one of the main attractions for the show is the series of matches between your favourite WWE superstars. But what are the reasons why we tune in every year without fail?
Here are 5 other reasons why it continues to be essential viewing…
The Undertaker's Undefeated Streak:
What was once seen as just lucky booking soon turned into one of the most respected streaks in the world of sport. Every year we are on the edge of our seats wondering which superstar has what it takes to defeat the Wrestlemania phenom.
Is this the year the streak finally ends? Probably not, but the match always proves to be an event highlight regardless of how predictable the outcome may be.
A Wrestlemania crowd can make or break a career. The hysteria surrounding Wrestlemania 13 marked the turning point in Steve Austin's career.
Daniel Bryan is still benefitting from the effects of the crowds appreciation at Wrestlemania 28, whereas we're pretty sure Goldberg and Brock Lesnar like to pretend that Wrestlemania 20 never happened.
Nowadays this event is known for attracting crowds bigger than 50,000 and they play a huge part in the larger than life feel of the show.
To Ask Yourself "Who The Hell Is That?"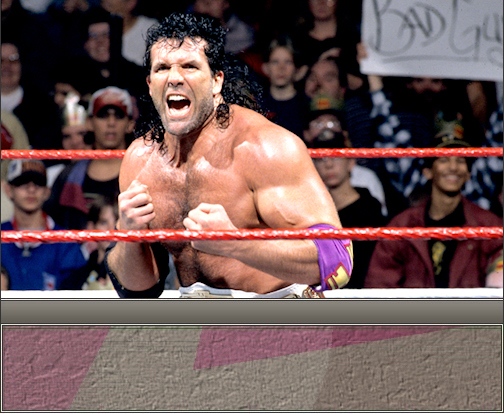 If you're a casual WWE fan and only watch it at this time of year then usually you'll be left baffled by the presence of newer superstars.
For example did anyone really know Fandango prior to his match with Chris Jericho last year? Plus do you sit at home questioning the relevancy of a certain 'celebrity' guest ring announcer or time keeper (or whatever other role they may be given)?
No need to worry because we're pretty sure you're not alone!
Watching Legends Return For Money Vengeance!
Another key attraction for Wrestlemania is watch dream matches involving past WWE superstars or witnessing a legend return and overcome the odds against a younger wrestler.
In the past we've had the likes of Bret Hart, The Rock and Ric Flair all get back in the ring to entertain the millions of fans and show their dedication for the business… is there any other reason why they are tempted to come back after an lengthy absence?
For those wondering who this year's returnee is; its Hulk Hogan. Which is cool and all but how many returns can one man have?
"Vince McMahon has ruined professional wrestling", "Why didn't he turn heel?", "WWE has no respect of Divas", "Match of the year candidate!!!"… These are just some examples of the type of reactions you will see on social media this Sunday.
It's always entertaining to watch something live and read an instant reaction on your feed, which makes it even more tempting to join in on the action.
We've all done it and we're pretty sure this year's event will be no exception! Of course they are more examples of why both casual and diehard fans order the Pay Per View every year, but these are just some of the reoccurring reasons that we have come across as time goes by.
We're hoping this year WWE produces an even bigger production with quality that is on par with some of the other classic Wrestlemania's that we have all loved and been entertained by over the years!
Your Thoughts? Tell us in the comment box below
Also see:
……………………………………………………………………………………………………