Hollywood Actor Mickey Rooney dies at age 93 – Watch Tribute Video
The child star actor died at his Hollywood home on Sunday (April 6) aged 93, Eyes and Voice learned.
Screen star Mickey Rooney, whose incredible career spanned eight decades, died on Sunday night in Los Angeles, Eyes and Voice learned.
The child star actor became the United States' biggest movie star in 1930s still at his teens and later became the world's top box office star.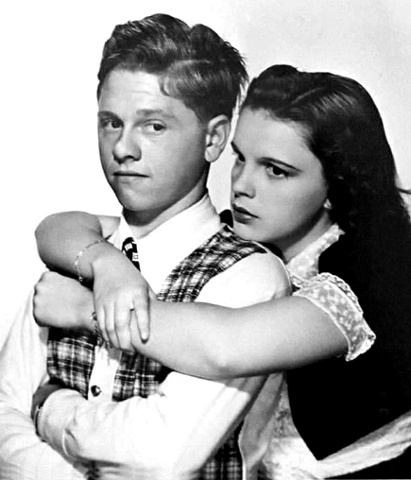 Born in Brooklyn, he began his showbiz career at just age 18 months in his parents' vaudeville act, Yule and Carter.
Rooney, who had a reputation for his hard-partying lifestyle and also regarded as an off-screen brat in his heyday, married eight times, including a first marriage to screen beauty Ava Gardner.
He separated from his last wife; Jan, in 2012. They married in 1978.
Mickey Rooney died yesterday, Sunday 6th, after a long illness.
Los Angeles police commander Andrew Smith said that Rooney was with his family when he died at his North Hollywood home.
Smith said police took a death report but added that there was nothing suspicious and it was not a police case.
Rooney's film and musical career spanning over nine decades, He was nominated for four Academy Awards and received two special Oscars for his body of work.
By 1965, Mickey Rooney's 200 films had earned more than $3bn (£1.8bn), Eyes and Voice learned.
The actor's motto was to "never retire but inspire". And true to his words, the actor continued to work in films, television and theater up until his death.
Tributes:
Tributes has been flooding in from everywhere paying respect to the actor.
Star Trek actor William Shatner was one of the first to pay tribute to Mickey Rooney on Twitter, describing the actor as "one of the greats!".
"He was undoubtedly the most talented actor that ever lived. There was nothing he couldn't do," actress Margaret O'Brien said in a statement.
Watch Mickey Rooney's Tribute video below:
Mickey Rooney's marriages
Ava Gardner: 1942 – 1943
Betty Jane Rase: 1944 – 1949
Martha Vickers: 1949 – 1951
Elaine Devry: 1952 – 1958
Barbara Ann Thomason: 1958 – 1966
Marge Lane: 1966 – 1967
Carolyn Hockett: 1967 – 1975
Jan Chamberlin: 1978 – 2014 (separated 2012)
"I was a thirteen-year-old boy for thirty years" Mickey Rooney once stated.
He made over 300 films.
Pay your tributes (and your thoughts) on the comment box below
Also see:
……………………………………………………………………………………………………