Jessie J Already Working On Third Studio Album
Jessie J has announced that she has returned to the studio to work on her third album, less than a year after the release of her second effort 'Alive'.
Whilst the album peaked at number 3 and was certified gold in the UK (100,000 copies sold) it failed to match the success of her debut 'Who You Are' which has now sold over one million copies in her home country.
The former Voice UK  coach who is adamant on keeping things real acknowledged the lukewarm sales saying that:
"I'm very aware of how Alive sold, which is why right now I'm working on new music to be put out ASAP, I'm a business woman as well as an artist and I'm aware that Alive didn't do as well as Who You Are, but that doesn't mean I'm a flop. It doesn't mean I'm not talented. It just means I have to re-evaluate what's going on in my life and what I can improve…"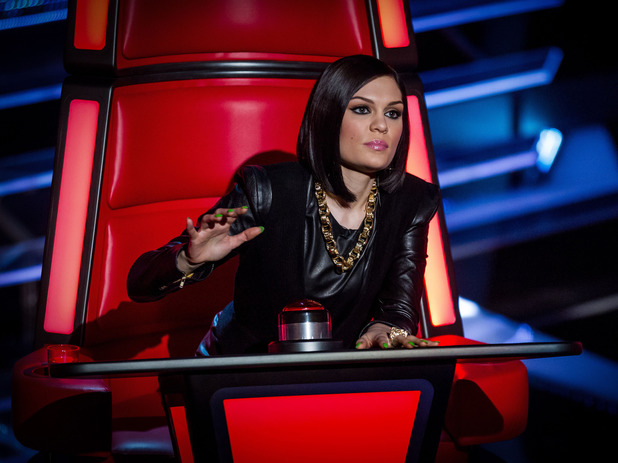 Whilst this is encouraging news to her fan base (known as the Heartbeats), one must argue why the 'Price Tag' singer has had such a decline in sales despite being all over the media the last two years.
Since winning the BRIT's Critics Choice Award in 2011 she has had extensive radio airplay, done two series of The Voice UK, performed at the Olympics, shaved of her hair in a much publicised fundraiser for Comic Relief, been to every award ceremony, headlined her own arena tour and is one of the most active celebrities on social media (at one stage she posted over 20 Instagram pictures of herself in one day…).
Has the public grown tired and frustrated of her already? Or is the quality of music not as good as before? Maybe it's a bit of both!
Whilst there's no denying of Jessie J's talent, she has often caused hysteria for her high opinions on certain topics. She was criticised for taking her role on The Voice UK too seriously in comparison to the warmth that Kylie Minogue had this year and just earlier this week she was looked down upon for admitting her bisexuality as being a 'phase', which has upset some of her fans who took comfort in her past empowering honesty.
Elsewhere songs such as 'Wild' and 'It's My Party' haven't been as acclaimed as her previous hits and have quickly fallen down the charts. Her last single 'Thunder' peaked at just number 18 in the UK and failed to chart highly in any other countries where she was once popular.
Regardless of what the reasons might be, Jessie J clearly has no signs of letting the run of bad luck get to her as she will be pushing forward with plans, which also include a state side re-launch later this year.
Let's just hope that the new music does all the talking this time, instead of her 'realness' she has since become known for…
What do you think? Tell us in the comment box below
Also see:
……………………………………………………………………………………………………