Wembley Arena To Be Renamed!
London's Wembley Arena is to be renamed this summer. The iconic venue will be known as The SSE Arena from June 1st after AEG Worldwide signed a multi-year naming rights deal with energy company SSE.
SSE will also invest in refurbishments to the venue which will include new customer lounges and improvements towards the foyers and concourses.
Tom Miserendino, CEO of AEG Europe, said: "Wembley is one of the world's most iconic venues, steeped in history with some of the greatest artists having performed under its roof.
"Over the last few years, however, the venue landscape in the UK and Europe has changed with many more venues for artists and acts to choose from."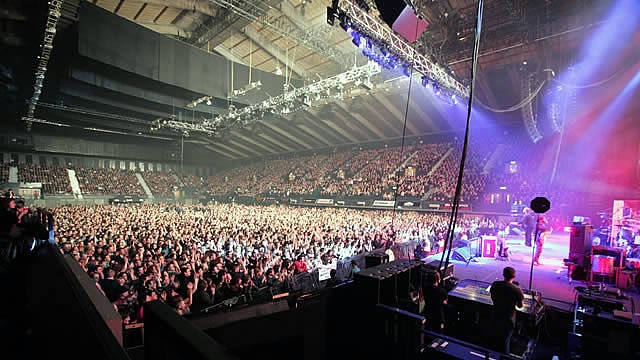 Acts due to play the venue later this year includes The Saturdays, Barry Manilow and Miranda Hart. The final event to be promoted under the name Wembley Arena is a UK Garage concert which will feature the likes of Ms. Dynamite, Artful Dodger and more on May 31st.
Past events recorded live at Wembley Arena include last year's X Factor finale, Madonna's 2006 Confessions Tour, TNA Wrestling's Maximum Impact Tour, Beyoncé's 2003 Dangerously in Love Tour and Girls Aloud's 2006 Chemistry Tour.
So altogether on the count of three….1….2….3… HELLO SSE!!! Hmm… doesn't exactly roll off the tongue does it?
 What do you think? Tell us in the comment box below
Also see:
……………………………………………………………………………………………………