Tyra Banks Talk Show To Return
Everyone deserves a second chance don't they? If so this definitely seems the case for Tyra Banks as she has now confirmed her returned to daytime television with her syndicated talk show in 2015.
The 'America's Next Top Model' creator today posted a picture on her Instagram sharing the news that she will be teaming up with Disney-ABC to "shake up" daytime once again.
The new show will feature Banks and a respected team of lifestyle experts discussing and showcasing a variety of different talents and topics.
Speaking of her return she says "the fire to inspire women and help them to blaze new paths fiercely burns inside of me,"
"I'm excited to be partnering with Disney-ABC to usher in a new era of lifestyle, beauty and entertainment that will inspire women to be the CEO of their lives via honesty, humour and the newest tips and tricks without being intimidating or precious."
"To my fierce fam of future viewers: I can't wait to shake up daytime TV together. I have a lot of information to give and still lots to learn. Let's do it!"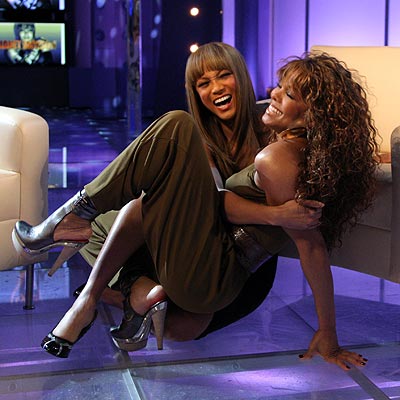 'The Tyra Banks Show' originally ran from 2005-2010 and featured a wide range of star guests including Janet Jackson, Barack Obama, Beyoncé, Rihanna, Fergie, Chris Brown, Miley Cyrus, Robert Pattinson, Halle Berry, Ne-Yo, Alicia Keys and most famously former nemesis Naomi Campbell.
The show also had many memorable moments including her undercover investigations, her falling over live on stage and her emotional response to her 'weight gain' that was printed all over the internet in 2008.
After winning two consecutive Daytime Emmys for 'Outstanding Talk Show Informative' she brought the show to an end claiming that she "wanted to go out on top" and also her desire to further her Bankable Productions company.
With America's Next Top Model about to enter its 21st (!) Cycle naturally questions will be beginning to be asked about when that show will possibly end, so perhaps the return to daytime will be the start of a long term plan to keep Tyra on television for many years to come?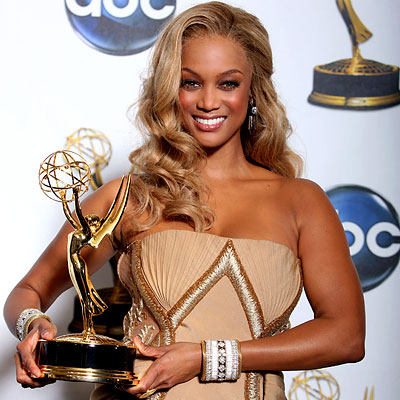 With the likes of Wendy Williams, Steve Harvey and Queen Latifah well established in the daytime circuit it will now be interesting to see whether Tyra can recapture the audience she once had during her hey day.
But knowing Tyra she will definitely have a few tricks up her sleeve to secure her position as one of daytimes most unique talk show hosts…again!
What do you think? Tell us in the comment box below
Also see:
……………………………………………………………………………………………………