'The Inbetweeners 2' Official Trailer [Watch]
The full length trailer for 'The Inbetweeners 2' movie has been released.
The clip sees lead characters Will, Simon, Jay and Neil head to Australia during Jay's gap year.
It features the boys played by actors Simon Bird, Joe Thomas, Blake Harrison and James Buckley get up to their usual shenanigans as they deal with their coming of age issues such as relationships and socialising.
Creators and producers Damon Beesley and Iain Morris spoke upon the release saying,
"We're excited to offer a little taste of what's to come when we release The Inbetweeners 2 on the 6th August.
"We're especially happy with the trailer as we think it's funny and – we promise – none of the best jokes are in it. None. We did that so that hopefully you'll still get surprised in the cinema, and enjoy the film even more."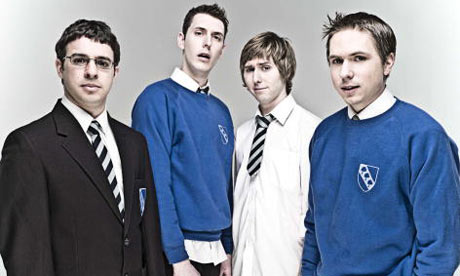 Since debuting as a TV series 2008, the comedy became one of the most popular shows in the UK.
The show won numerous accolades including a BAFTA and multiple British Comedy Awards.
After three TV series, 2011 saw the release of the first 'Inbetweeners' movie which grossed over £57 million at the box office.
A U.S. adaptation was shown on MTV in 2012 but was cancelled due to low ratings.
'The Inbetweeners 2′ will be released in the UK on August 6.
Check out the trailer below,
What do you think? Tell us in the comment box below
Also see:
……………………………………………………………………………………………………