Faith Evans Returns With 'I Deserve It' [Listen]
Grammy Award winner Faith Evans is back with the first single to be taken from her new studio album 'Incomparable'
The track is called 'I Deserve It' and features her good friend Missy Elliott and fellow rapper Sharaya J.
The up tempo track sees Faith stick to her signature R&B sound, which will no doubt leave this track blasting throughout the summer.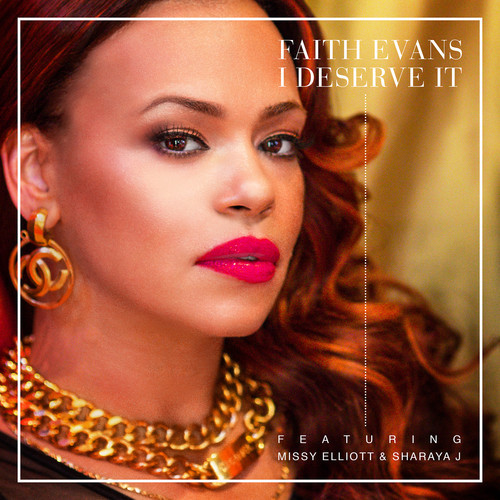 Best known internationally for her single 'I'll Be Missing You' with Puff Daddy & 112 and for being the wife (and widow) of The Notorious B.I.G., Faith is one of the most acclaimed R&B musicians of all time.
After initially writing songs for the likes of Mary J. Blige and Usher she soon launched a successful solo career and delivered classics such as 'Soon As I Get Home', 'Love Like This', 'All Night Long' and 'I Love You'
More recently her single 'Hope' (a collaboration with rapper Twista) re-entered the UK music charts thanks to its cover by British duo Bars & Melody on 'Britain's Got Talent'.
Reality TV fans will also know that Faith is currently a co-executive producer on the hit TV franchise 'R&B Divas'. The show that sees females R&B singers live out their lives and plot a successful comeback into the public eye.
The series originated in Altanta and has starred the likes of Nicci Gilbert (Brownstone), Keke Wyatt, Syleena Johnson, Monifah and more before launching an L.A. spin-off with a completely different cast.
Faith herself co-starred in the first two seasons of the Atlanta instalment.
Faith has confirmed that her new album 'Incomparable' will also feature collaborations with Keke Wyatt, Karen Clark Sheard and B.Slade.
Listen to 'I Deserve It' below,
What do you think? Tell us in the comment box below
Also see:
……………………………………………………………………………………………………