5 Reasons Why Music Artists Love To Collaborate
With Jessie J teaming up with Ariana Grande and Nicki Minaj, Lady Gaga and Tony Bennett announcing a duets album, Beyoncé and Jay Z giving new meaning to the term 'power couple' and Iggy Azalea hooking up with a variety of pop artists, music collaborations are at an all time high!
It is something that has been around since the existence of music itself, and it shows no sign of slowing down anytime soon.
But why are they loved so much by both the artists and the music buyers?
Here are 5 reasons why I truly believe artists jump at the chance to collaborate with anything and anyone…
1. "
Help! I need a hit FAST…"
Everyone artists takes a downturn in their career – its only natural! But nowadays the easiest way to gain renewed relevancy in a heartbeat is to hook up with the artist of the moment or someone with considerable buzz. It's a formula that has received a mixed response in the past and has mostly only guaranteed a short term effect on the lead artists career.
But if all else fails, just hook up with another high profile artist (if their label allows/can afford it)?
2. "

I think it's time to expand my fan base?"
There comes a time when an artists asks themselves whether they should stick to what their fans expect of them or reach a new audience that can hear their music and add more sales. This type of reasoning usually happens to teen stars trying to transition into adulthood, or pop stars that are now viewed as too 'old' or seasoned for a younger demographic.
They then soon find themselves collaborating with artists of different musical genres or artists who play a significant part in influencing different their own music fan bases.
3. "The fans want this dream collaboration!"
Artists with a similar style always get compared to one another. This then leads to debates on which artist is better and dreams of what a duet could sound like between the two. Sometimes the fans get their wish and the two faves hook up for that once in a lifetime song. Another interesting take on this theory is that the artists could had been perceived as 'rivals' or could have had 'beef' with one another.
The prospect of a having a hit single could benefit both parties for a number of reasons. The funny issue with this theory is that sometimes the song usually falls bellow expectations and can become quite forgettable…
4. "Well someone has to sing the hook!"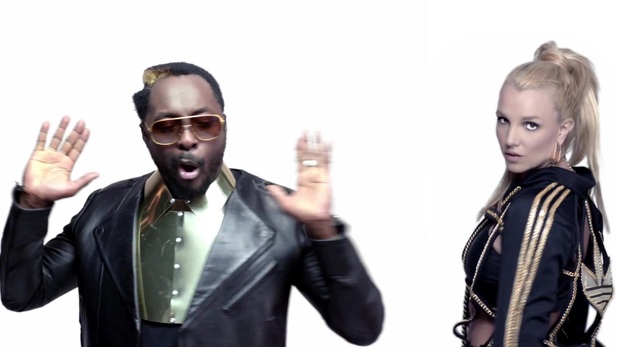 Often in the hip-hop or the dance world the rapper or producer takes care of the verses/beats and leaves the main chorus and the hook to the feature artist. Truth be told the hook of many of these types of songs are their best parts of it and is the real reason why the track is successful or not.
Many careers are usually (re)launched through this technique and it helps create buzz for the feature acts impending debut or return. Whilst the lead artists still gets a hit out of it this, unless your fully established its often hard to gain another high charting single with just their name attached to it.
5. "Just imagine the buzz…"
This is more or less the ultimate reason behind a impending duet or collaboration. Even if the song sucks, the buzz beforehand can send the internet into a frenzy. The press coverage an artist can receive whether its good, bad or controversial can be excellent in giving the song free promotion.
Buzz is something all musicians need and if you wanna get people talking then do it in a way that will invite more opinions to be raised on.
The more artists on a song = the bigger chance of having new fans and people talk about your work!
What do you think? Tell us in the comment box below
Also see:
————————————————————————