10 of Pop Music's Greatest What Ifs…
The music industry has left us with many legendary moments over the years, some so great its hard to believe that we almost never got it in the first place….
This is led us to ask ourselves about pop musics greatest what ifs and just how the music industry would turn out if a certain someone, something or a certain situation never happened.
What if reality TV singing competitions never existed?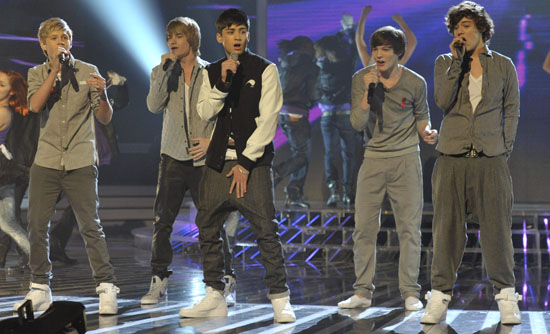 Especially since the start of the new millennium. Thanks to shows such as American Idol, The X Factor, Popstars and The Voice we have been able to watch the likes of Kelly Clarkson, Will Young, Girls Aloud, Jennifer Hudson, Fantasia, Carrie Underwood, Leona Lewis, Guy Sebastian and One Direction succeed beyond our wildest imagines all thanks to their exposure of reality TV.
Question is would any of their careers had been as successful or as prominent without the stepping stone of the TV genre? Whilst we're pretty sure that some would have found their way eventually, others however are a result of being in the right place at the right time and mixing with the right people…
What if Beyoncé never had a successful solo career?
Many groups have a great lead singer and a stand out performer, but often the same spark doesn't translate into a successful solo career. In 2002 when Destiny's Child went on a hiatus Kelly Rowland was having quite a high level of success with 'Dilemma' and with her solo album 'Simply Deep' selling better than anyone could of imagined.
With the surprise success of her band members initial solo projects what if Beyoncé couldn't live up to expectations? What if she had listened to her label and rejected 'Crazy in Love'? Just the thought of that makes us feel a certain way… Also one last thing if Beyoncé solo artist had never taken off would the likes of Ashanti and Jennifer Lopez still be on top today?
What if Janet Jackson's Halftime Super Bowl show had a different ending?
Janet's halftime Super Bowl performance was always going to be a night to remember regardless of what was going to happen. As expected Janet was on point with her choereography and it looked like things were running smoothly for the legendary singer… Then Justin Timberlake appeared and that incident happened.
It's leads to to ask what if Justin was never asked to perform with her? What if the planned ending went as planned and the performance was remembered for its brilliance and not the last ten seconds of it? Would Janet's 'Damita Jo' album been a multiplatinum success? Or was it just her turn to under perform like many other female artists of her generation were doing at the same time (e.g. Madonna, Mariah Carey & Toni Braxton)?
What if Rihanna was a One-Hit Wonder?
Come on we all thought this as soon as we heard 'Pon De Replay' back in 2005! Maybe it was ignorance but we all just presumed that we wouldn't get much else from her?
Our theory was coming true when follow up 'If It's Lovin' That You Want' flopped and the album 'Music of the Sun' under performed. But then out of nowhere she came back with 'S.O.S.' and by the time 'Umbrella' was released she had truly made herself stand out from the rest of the crowd (e.g. Christina Milian, Kelly Rowland, Ciara, Ashanti, Amerie and Teairra Mari) and quite simply the rest was history…
What if Justin had never dated Britney?
Justin Timberlake was initially well known for being one fifth of *NSYNC, but it wasn't until he started dating pop princess Britney Spears that his name was starting to get more talked about in the press (especially internationally).
Together they created many pop culture looks and moments and their break up allegedly inspired one of Justin's biggest singles and videos 'Cry Me a River'. Now if it wasn't for the buzz they created would solo Justin had taken off so quickly? Maybe we're just reaching but you never know!
What if Geri had never left the Spice Girls in 1998?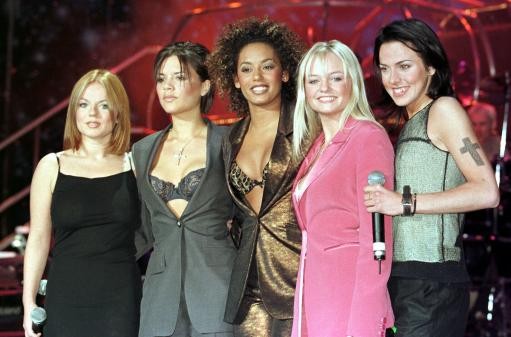 Would they had continued to be the pop force that they were? Would the third studio album come a lot sooner and been lest R&B influenced (not like thats a problem)?
Whilst we all know that they got back together in end but it's always interesting to think about what could of happened if Spicemania had continued in 1999 competing with the return of boy bands, pop princesses, TLC and the Latin revival (e.g. Enrique, Ricky Martin and Jennifer Lopez).
What if Toni Braxton had turned down 'Un-Break My Heart'?
It's no secret that Toni wasn't a fan of her signature single when she initially heard it. She thought it sounded "too Disney". By thankfully record boss L.A. Reid convinced her to record it and it became not only one of the biggest hits of the nineties by also her signature anthem.
If it wasn't for this pop crossover single would Toni had been remembered as much today without it? And if she didn't record it who else would of ended up with it (allegedly Celine Dion)?
What if Lil' Kim had never went to prison?
We love Lil' Kim and believe that she is a legend within the hip-hop community. However we have to say that her career has never quite been the same since being released from prison nearly eight years ago.
Maybe its just the change in music and the shift in direction (she has yet to release a full follow up LP to 2005s 'The Naked Truth'), but we can't help wonder where Kim could be without all the controversy that she had to go through at that time.
What if Taylor Swift never stanned for 'Super Bass'?
Nicki Minaj has always been vocal in thanking Taylor Swift for introducing her single 'Super Bass' to a pop audience after Taylor confessed her love for the song on a U.S. radio interview.
It leads us to wonder whether the song would of done as well without the added exposure? Initially the single was put on the album as just a bonus track, so maybe even Nicki wasn't expecting much from it. Little did we know that this song would help Nicki truly push forward with her rising career.
What if YouTube had never existed?
Gone are the days when we tune in MTV or The Box to watch the world premiere of the latest music videos. Everything you want to see and hear can simply be found for free online. Think of all the music videos that have gone viral, the international stars that have caught our attention and the singers that have been discovered through this service?
This is truly a platform that has changed the industry for the better.
This list truly has the potential to go on forever but one thing for sure is that many of musics greatest and most controversial moments almost never happened and it's crazy to think how and why!
What do you think? Tell us in the comment box below
Also see:
————————————————————————