2014: A Year In Music [Review]
The end of the year is nearly upon us and what a year 2014 has been in the world of music!
Many of our favourite artists have dominated the music scene, others have come and gone unnoticed and certain new stars have resulted in heated debates amongst fan bases.
Needless to say 2014 has certainly not disappointed, so before we celebrate the new year lets take a look back at some of the hottest music topics of this past year.
SURPRISE RELEASES
Ever since Beyoncé unexpectedly dropped her self-titled release at the end of last year, the big question on many peoples lips was who else was going to release their album in a similar manner? As a result we had the likes of Kid Cudi, U2, Azealia Banks, D'Angelo and even Madonna (kinda) all surprise their loyal fans with exclusive material on digital outlets. Some have worked out better than others, but the moral of this story is that this is a release strategy that is continuing to build a lot of buzz in todays industry.
IGGY AZALEA
Everybody has an opinion on Iggy Azalea! After arguably releasing the song of the summer ('Fancy') the Australian-born rapper has been both praised and criticised by both music fans and industry peers. Some people appreciate her style of rapping and catchy hooks, whilst many are quick to question her authenticity to the hip-hop scene. Nevertheless Iggy hasn't let the criticism faze her (too badly) and she has managed to score another hit ('Black Widow'), four Grammy nominations and even an arena tour for early next year!
BOOTY
If there was one essential body asset that had to be celebrated this year it was the booty. In many ways it was the core subject of many songs. Thanks to this tracks and videos by the likes of Beyoncé, Nicki Minaj, Jennifer Lopez, Iggy Azalea and Meghan Trainor all celebrated viral success and re-affirmed the high position of a certain body feature…whether its real or not!
UNDER-PEFORMANCE
I get it, the industry has changed and sales aren't exactly as high as they use to be but the final sales of albums by some industry veterans are quite alarming. Releases by the likes of Mariah Carey, Shakira, Jennifer Lopez, Usher, Mary J. Blige, Keyshia Cole, Kylie Minogue and Jennifer Hudson have sadly left a lot to be imagined. Sure some of these artists are considered legends but how are some of the low sales explainable? Especially with all with promotion, social media, endorsements and overall fandom that certain artists receive nowadays.
PHARRELL WILLIAMS
Pharrell has been in the game since the early nineties but it seems this year was the year to truly appreciate his artistry. He was literally EVERYWHERE whether it was at the Oscars, Grammy's, BRIT Awards, BET Awards, The Voice on NBC, YouTube and most importantly collaborating with many popular musicians. He even found the time to release his acclaimed second studio album 'G I R L' which has been nominated for Album of the Year at the 57th Grammy Awards! Everyone wanted a piece of Pharrell this year and we can't see his momentum slowing down any time soon leading in 2015.
BIOPICS
Everybody loves a biopic right…right? Needless to say it is always a genre of film that splits peoples opinions down the middle. After the success of the TLC movie last year 2014 gave us biopics for the likes of James Brown and Aaliyah with mixed results. 'Get on Up' starring Chadwick Boseman as the Godfather of Soul James Brown received favourable reviews but disappointed at the box-office, whereas 'Aaliyah: The Princess of R&B' starring newcomer Alexandra Shipp was panned by critics and fans alike but received high viewership on its original airing. Coming up next year is 'Whitney' directed by the one and only Angela Bassett… let's hope (and pray) Angela has done the Whitney Houston story justice!
BREAK THE INTERNET?
Of course stars such as Kim Kardashian has attempted to do such a thing, but the music industry has certainly not disappointed in this avenue. Whatever Beyoncé seems to do creates a buzz online whether its through photoshop, that elevator incident, Solange's wedding, the 7/11 music video and so on. Robin Thicke spilling way to much information on his maritial issues, Chris Brown and his personal shenanigans have created a roller coaster ride for his fans and more, Madonna showing no signs of covering up as she gets older and Azealia Banks vs. Iggy Azalea more or less keeping Azealia in the spotlight for the last number of weeks. The list could go on and on…
DISNEY NO MORE!
Miley Cyrus has continued to cause a stir with her successful and revealing 'Bangerz Tour', Selena Gomez is still crying over Justin Bieber, Demi Lovato seems to be on the straight and narrow, Raven Symoné in her own words is "not African-American", Nick Jonas is all grown up and Hilary Duff is attempting to rally some support again. All in all an interesting and unique year for many of our favourite former Disney entertainers…
REUNIONS
This appears to be an ongoing trend in the industry nowadays and it seems to be going from strength to strength. This year music fans have been treated to reunions from groups and collaborators such as S Club 7, Jodeci, Eternal, All Saints and Toni Braxton & Babyface. Even at certain award shows we have seen performers such as Brandy, Queen Latifah, Yo-Yo, MC Lyte, Lil' Kim, Missy Elliott, Da Brat and more reunite to perform their classic tracks.
INTERNATIONAL SUCCESS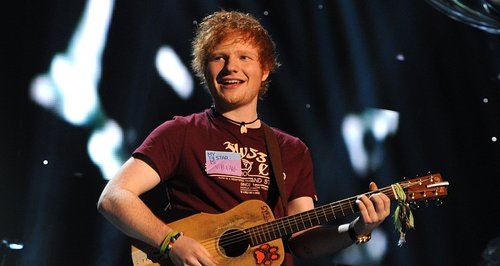 Thanks to the expansion of the internet and social media it is now more evident that music from all around the world is appealing to larger audiences than ever before. British acts such as Ed Sheeran, Sam Smith, Ellie Goulding, Jessie J, Charlie XCX and One Direction have proudly waved the British flag when promoting their work internationally. Australia has celebrated their home-grown talent thanks to the success of 5 Seconds of Summer, Iggy Azalea and Sia. French duo Daft Punk won big at the Grammy Awards earlier this year, Norwegian act Nico & Winz had big success with their song 'Am I Wrong' and of course American artists such as Taylor Swift continue to prove that album sales can still be an essential avenue for industry success!
After an eventful year let's wait and see what 2015 has in store for us all!
What do you think? Tell us in the comment box below
Also see:
————————————————————————