New Music: G.R.L. 'Lighthouse' [Listen]
Four months after the tragic death of band member Simone Battle, G.R.L. have resurfaced with a track dedicated to their former member.
'Lighthouse' and it's accompanying video pays tribute to the memory of Simone and features clips of happier times in both Simone's life and her time within the group.
After much consideration the group have decided to continue as a quartet and will continue in the memory of Simone.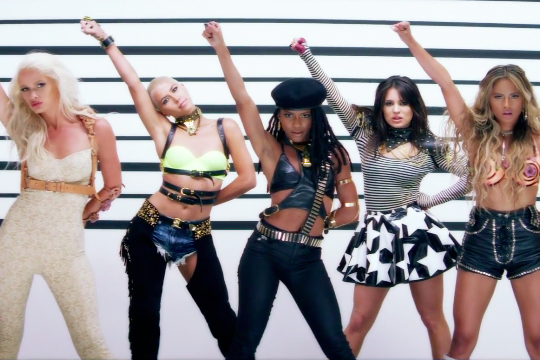 Last year their debut single 'Ugly Heart' was a hit around the world reaching the top twenty in countries including the UK, Australia, New Zealand, Sweden and Ireland.
Furthermore G.R.L. have set up a campaign to help anyone who is or who you know is suffering from a mental health issues. For more information please visit http://www.grlgivesanhour.org
Check out the official music video for 'Lighthouse' below.
What do you think? Tell us in the comment box below
Also see:
————————————————————————