TLC Using Kickstarter To Fund Final Album [UPDATED]
If any TLC fans want a new album from T-Boz and Chilli then they will now have to prove their loyalty more than ever before!
Today the duo have announced that they have teamed up with Kickstarter to accept donations from you to help fund their new release.
Fans can now give donations as low as $5 which would give them an exclusive track and a chance to communicate with TLC. Those who wish the pledge higher will get a chance to receive VIP concert tickets, a fitness class with Chilli and past T-Boz costumes!
In a statement from the group Chilli says that "this is about our fans getting involved".
T-Boz also added that "At this point, we've got the fans who have been with us since day one, with this album on Kickstarter, we can bring them all together as our collaborators. I can't think of a better way to create our last album."
It's definitely interesting to see TLC take this route. After receiving renewed interest thanks to the success of their television movie 'CrazySexyCool' on VH1, it was reported that the duo had re-signed with L.A. Reid on his Epic label.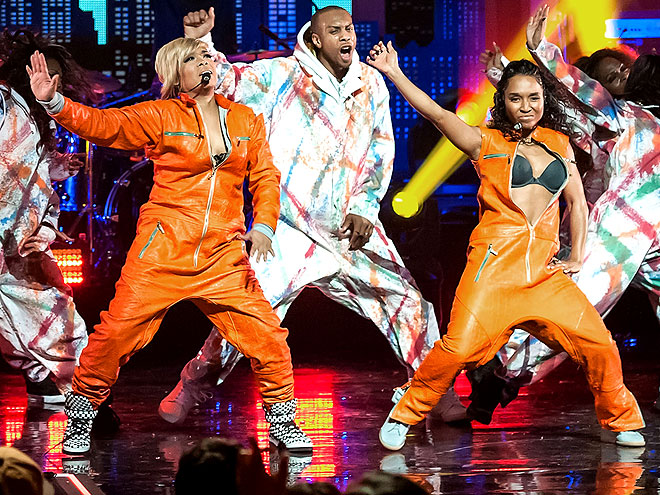 TLC soon found themselves appearing a major award ceremonies and televisions shows including the 2013 MTV Video Music Awards, the American Music Awards and Dancing with the Stars.
T-Boz and Chill even mentioned in certain interviews that a new album was well into production and that they had even collaborated with stars including Lady Gaga.
However since the movie's release in 2013 things suddenly went quiet for the group and some were beginning to question whether they had failed to capitalise of their new found appreciation?
Of course the alledge controversy surrounding Pebbles, L.A. Reid and Chilli didn't do to much to help their brand but if Pebbles is still seeking legal action against VH1 and the group then quite frankly she simply needs to move on!
Theres currently no word on whether TLC is still signed to Epic but the creation of this Kickstarter campaign is definitely a unique approach for such a legendary group.
Another question is do fans really want another album from them? Will the material match their acclaimed past efforts? Will the lack of Left Eye effect the distinctiveness that TLC were once known for? Will the album even be well promoted?
Nevertheless we wish T-Boz, Chill and their fans the best of luck with this campaign and hopefully it will help conclude the final chapter of TLC on a positive note.
For more information on the Kickstarter campaign please visit https://www.kickstarter.com/projects/1507621537/tlc-is-back-to-make-our-final-album-with-you
UPDATE
Just three days into their campaign TLC have already reached their goal of $150,000! Thanks to generous donations from both their fans and stars such as Katy Perry (who donated $5,000), T-Boz and Chilli have now reached beyond their goal. As of publishing this their campaign has now risen to over $161,000, while still having 28 days left until their official funding day on February 19.
Congratulations ladies!
What do you think? Tell us in the comment box below
Also see:
————————————————————————