Elizabeth Alexandra Mary Windsor better known as Queen Elizabeth the Second of United Kingdom, Canada… who is also the Head of the Commonwealth has on Wednesday (9th September 2015) broke the record and became the longest reigning British monarch.
As at 5:30pm on Wednesday 9 September, Elizabeth 89-years-old, has served 63 years and 216 days on throne (23,226 days, 16 hours and approximately 30 minutes). With 63 years and seven months, Queen Elizabeth beats the record of her great-great-grand-mother, Queen Victoria by one day.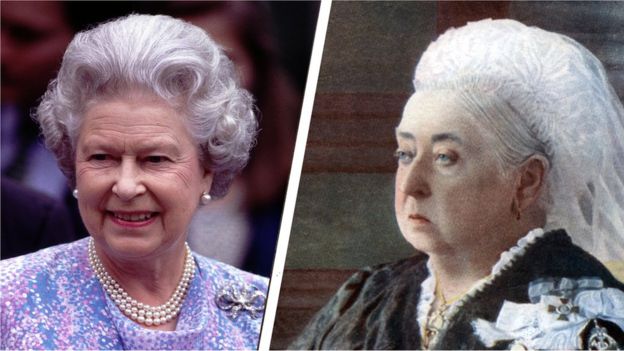 Elizabeth became queen at age 25. It was February 1952 and Princess Elizabeth was enjoying a short break in Kenya with Prince Philip, her husband of five years. King George VI was announced dead – he passed away in sleep.
Princess Elizabeth reviewed officers at Windsor Castle in 1942.
Elizabeth with the archbishop of Canterbury, center, and other bishops during her coronation in 1953.
What do you think? Tell us in the comment box below
——————————————————————————————————————
Related:
————————————————————————