Review: Janet Jackson 'Unbreakable'
Here at EyesandVoice we have consistently kept you up to date on the whereabouts and progress of Janet Jackson's comeback album 'Unbreakable'. Since it's worldwide release last Friday we now feel it's only right to give our opinion on the new material now that we've allowed the songs to properly sink into our minds!
First of all lets remember back to 2008 when Janet dropped 'Discipline' and she gave the world the anthem that is 'Feedback'. While the song was well received, fans were quick to point out that the single and it's parent album featured no writing credits from Janet or long-term collaborators Jimmy Jam and Terry Lewis. This was seem as extremely unusual due to the strong nature and creative input that Janet took pride in since the release of 'Control' in 1986.
As the years went by and there was no sign of new material you couldn't help but wonder if 'Discipline' was Janet's last mark in the music industry? I mean it was an album very much of its time but compared to the material featured on 'Rhythm Nation 1814', 'janet.' and 'The Velvet Rope' it paled in comparison and you just felt that Janet had more to give…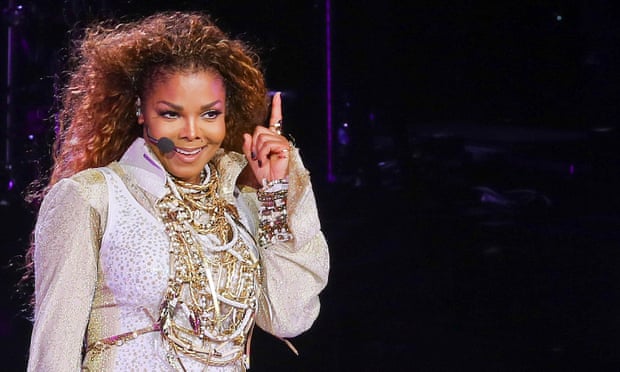 Fast-forward to 2015 and Janet has re-teamed with Jimmy Jam & Terry Lewis and presented us with 'Unbreakable'. The albums title track starts the collection and features a feel-good R&B anthem that reassures her close bond with her ever dedicated fans. 'BURNITUP!', a collaboration with long-term friend Missy Elliott has been in rotation for a couple of weeks now and is another slender track that keeps the adrenaline running until the first hearing of previously unheard material.
'Dammn Baby' is poised to be a fan favourite especially for those who favour Janet's more promiscuous side and we would be lying if we weren't already imagining the choreography for this if she ever decides to perform it live??? 'The Great Forever' is dance Janet with a modern twist and the true message behind the lyrics is one to keeps fans guessing for many years to come…
'After You Fall' is ballad Janet at her rawest and offers a more vulnerable side that has been heard in past ballads such as 'Again' and 'Every Time'. 'Night' is another single that blends together many different vocal tones that compliments Janet's new singing style and this track can easily be compared to post-2000 Kylie Minogue!
'No Sleeep' features a greatly added boost with the help of rapper J. Cole and its success has already been appreciated on the urban charts where it has been number one for several weeks. 'Take Me Away' is another single that could easily be released due to its radio friendly nature and breezy tone thats showcases confidence and sincerity especially with all the events that Janet has been through over the last eight years.
A personal highlight from the album has to be 'Well Traveled' which I feel has been overlooked by many online since its release (I know its been three days but still…). This song can be seen as Janet reflecting over her entire life and career and how optimistic she is about her future. The relatable factor between Janet and her fans is at an all time high on this one and it serves as a perfect near-closure to the album.
'Gon' B Alright' closes the album (on the standard release) and the change to a rockier/funk genre is a welcome pick me up anthem that re-defines the overall message of the album. In fact this song could easily of been placed on either 'Rhythm Nation 1814' or 'janet.' and it truly represents a throwback to the early nineties music scene.
Even though I have only highlighted a few tracks for you from this new album, I am extremely confident in saying that this is Janet's best album since 'The Velvet Rope' eighteen years ago! You finish this album being left satisfied knowing that she truly had something to speak about this time round, something which was questioned from 'Damita Jo' through to the 'Discipline' era.
The maturity that she has shown is something much appreciated and I admire the fact that Janet has released the album she wanted to present through her own label, team and vision. With the album on track to reach the top position on the Billboard 200 this week, it seems the fans agree with the artistic direction that legendary singer has brought to the industry in 2015.
Rating: 5/5
What do you think? Tell us in the comment box below
Also see:
————————————————————————