Rihanna Reveals 'Anti' Album Cover
On a day in which fans were truly starting to wonder the whereabouts of Rihanna's long-delayed eighth studio album, the chart-topper has now finally unveiled not only the album title but also the unique cover to go alongside it!
'Anti' is the official name of the collection and at an exclusive gallery show in Los Angeles she revealed that the cover image was designed by Roy Nachum. The image features a young Rihanna holding a black balloon and wearing a crown.
Speaking to Billboard the singer says,
"This is my favourite album cover I've ever done, sometimes the ones who have sight are the blindest."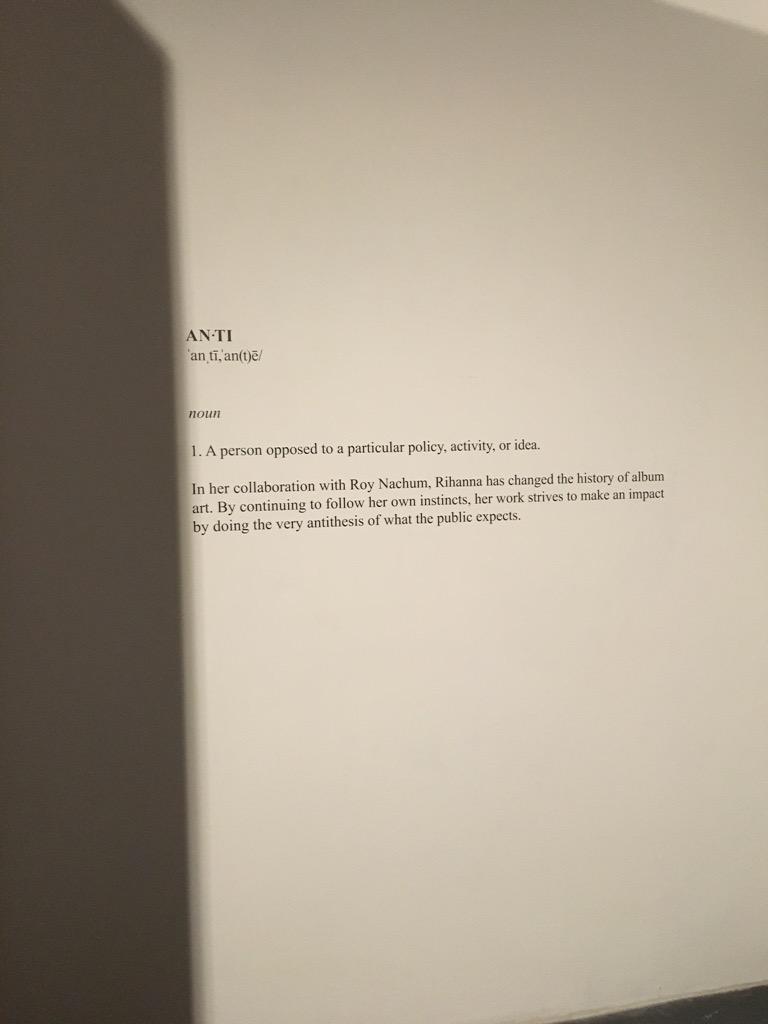 There is still no news on an official release date for the album, but with this latest confirmation a release date must be imminent.
This year alone Rihanna has already released 'FourFiveSeconds', 'Bitch Better Have My Money' and 'American Oxygen'. The songs all received mixed reviews and had average chart success but nonetheless kept her name and image out there while she outlined the finishing touches to her new album.
Rihanna also mentioned at this years Grammy Awards that Kanye West would be the executive producer on her eighth album. While this still appears to be case especially with the album cover being something reminiscent of what Kanye would release, no other news on who she has been working with has be announced or confirmed as of yet.
The wait is almost over RihannaNavy… just hold out for a little longer!
What do you think? Tell us in the comment box below
Also see:
————————————————————————