89th Academy Awards: 'Moonlight' Triumphs In The End!
What a night, what an award season! After hot competition and versatile performances, last night at the 89th Academy Awards saw the most talk about performance yet when 'La La Land' was announced as the winner of Best Picture having already picked up six awards already…
After an awkward silence by presenters Warren Beatty and Faye Dunaway it seemed that the mild confusion had been put to rest by announcing that favourite 'La La Land' had indeed won the top prize. As the cast and crew collected on stage and the thank you's begun it was clear that confusion had now erupted on stage with producers rushing to talk to the cast.
And then it happened. The worst imaginal thought at any award show happened, when it became clear that the WRONG winner had been announced (I am cringing as I am typing this). In fact it was awkwardly made clear that 'Moonlight' had actually succeeded in winning the top prize, with the camera quickly panning from a gracious 'La La Land' crew to a understandably confused 'Moonlight' cast.
To put some understanding to the mistake Warren Beatty then reappears and said something along the lines that he had been given the wrong envelope! The one he was given was for the Best Actress category! A simple mistake right?!?
So all this leads to a question of – How does this happen after 89 years? Surely this is the most important job backstage to have and yet it goes wrong in the year 2017!!! While I am not blaming Warren or Faye particularly, this whole thing was just a mess to watch and it will go down in the history of one of Oscars most controversial moments.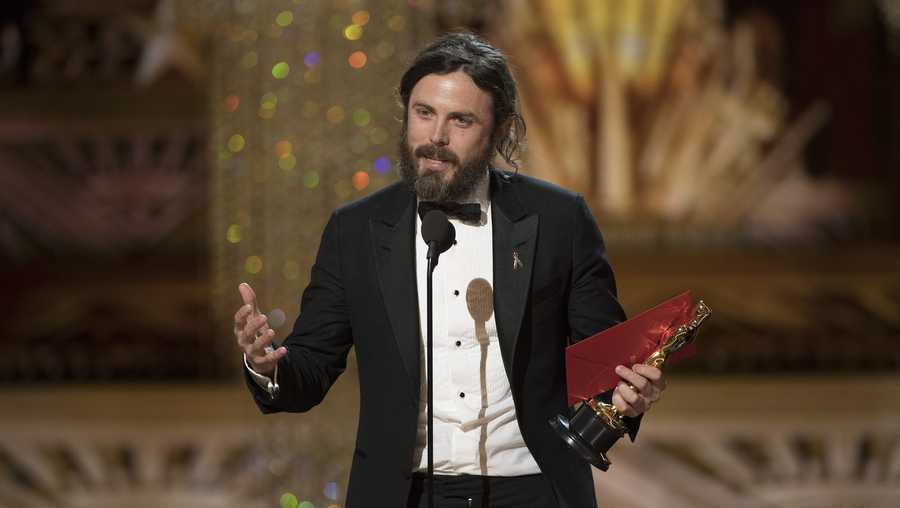 Elsewhere the ceremony went as normal. As predicted Emma Stone and Casey Affleck won in the Lead Acting categories for their performances in 'La La Land' and 'Manchester by the Sea' respectively.
Viola Davis completed the triple crown of acting by win her first Academy Award for her supporting role in 'Fences'. She has previously won two Tony Awards (one also for the stage production of 'Fences').and an Emmy for her role in TV's 'How to Get Away with Murder'. Now if only she could sing or even record a spoken word book or something, then she could win a Grammy and become an EGOT!
Mahershala Ali won Best Supporting Actor for his work in 'Moonlight'. This tops of a brilliant year for him having also won acclaim for his work in fellow Best Picture nominee 'Hidden Figures' and for his work on Marvel's Netflix series 'Luke Cage'.
Overall 'La La Land' did win the most awards for 6 gold trophies so congrats are definitely in order for them. But also huge congratulations to 'Moonlight' as their win was richly deserved not only due to the quality of the film but also taking a firm stance that movies with a small budget, that predominantly showcases the black community, LGBT stories and more CAN and SHOULD BE be rewarded by the film industries most prestigious academy!
Please click here to check out the full list of winners.
What do you think? Tell us in the comment box below